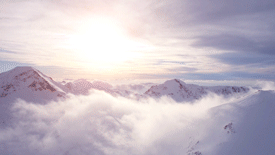 Exercising the Conversational Nature Of Action
Your Success is Our Life's Work
Trusted by These Great Brands
ORIENTATION
Learn the difference between narratives that inform and those that transform.
EXERCISE
Effectively coaching other people is a result of dedicating your life to living what you coach. As a coach your are a context for action.
PRACTICE
Practice coaching others, gain feedback from practitioners in video sessions to sharpen your listening and conversational habits.
"Masters Coaching Academy has created huge results in my life, my relationships, and my coaching career. Having the opportunity to see myself on tape and walk through the exercises offered in this academy have offered me the missing link to the breakthroughs I had been unable to obtain on my own in my relationships and coaching ability. I gained my 1st client within one month and earned back the money I invested in 3 months of graduating from MCA. Being a transformational coach is the most meaningful and rewarding work I have ever done, and it has been the guidance of Dan & Aileen through MCA that has opened up this possibility for me to create impact in my client's lives as they create the legacy they long for."

-Julia Woods, Founder Beautiful Outcome
THE MASTER COACHES ACADEMY
Learn The Art And Science Of Coaching Others To Heroically Live Their Dreams
We understand the doubt, anxiety, frustration and fear that can occur in establishing or reinventing trust and credibility in a relationship, building a new career, launching a project or business or succeeding in a new communal or organizational role. Your ability to master conversations that not only inform but transform is vital to your ongoing success. For 35 years we have been obsessed with training and coaching thousands of individuals around the world in reconstituting their life's experience and skills to produce breakthrough results in the lives of those they serve.
Next Academy:
1st Weekend Friday, December 6 - Sunday, Dec 8, 2019

2nd Weekend Friday, Jan 17 - Sunday, Jan 19, 2020

3rd Weekend Friday, Feb 21 - Sunday, Feb 23, 2020